AWEI and Ongoing Data Analysis
The AWEI Employee Survey, which accompanies the Australian Workplace Equality Index every year, is Australia's richest source of annual and local data that focuses on both; LGBTQ inclusion initiatives and the impact of these initiatives on employees, regardless of how they identify. Participation in this optional employee survey has increased every year since it's initial release.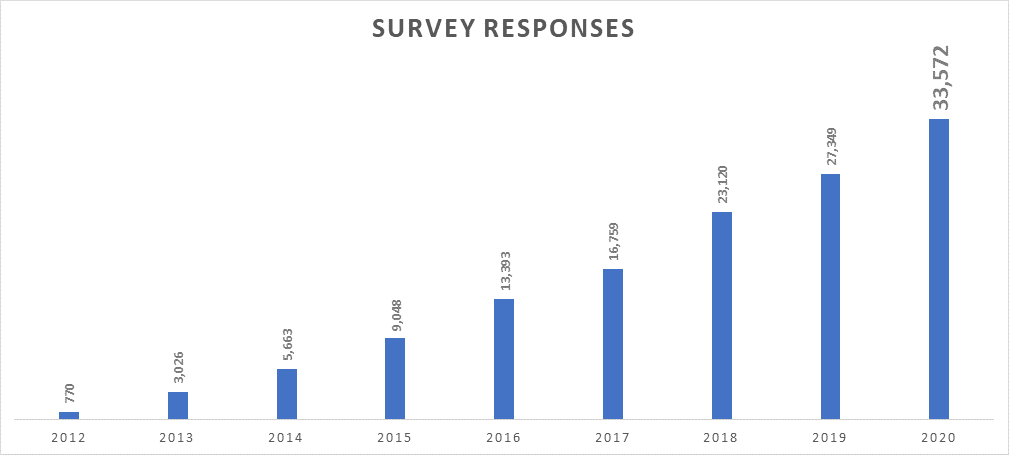 To utilise this data, Pride in Diversity annually publishes a series of data materials, videos and blogs under the heading of AWEI PRACTICE POINTS. This helps to keep those within the Diversity & Inclusion profession informed and current in LGBTQ workplace inclusion. This data driven analysis and commentary would also be of immense value to network leaders, and those responsible for training within your organisation and executive.
You can view each of the Practice Points here on this page below or sign up to the Practice Points mailing list to ensure that you receive any data as it is released, direct to your email.
Practice Points (based on 2020 AWEI Employee Survey)
Keep up to date with all the latest notifications, includes tips, reminders, press releases, reminders by joining our AWEI Mailing List. Click here to register.
For more information on the AWEI and Australian LGBTQ Inclusion Awards event, please contact the Pride in Diversity office on (02) 9206 2139.
| | | |
| --- | --- | --- |
| 30 April | | In this first edition of Practice Points 2020 we look at some of the initial findings in regard to the lived experience of employees of diverse sexuality.  The data includes surprising findings on being out at work, engagement, mental health & well-being data and the latest survey data on bullying & harassment. |
Practice Points Mailing List
Keep up to date with all the latest notifications, including tips, reminders and press releases, by joining our Practice Points Mailing List. Click here to register.