Welcome to the AWEI
The Australian Workplace Equality Index (AWEI) is the definitive national benchmark on LGBTI workplace inclusion and comprises the largest and only national employee survey designed to gauge the overall impact of inclusion initiatives on organisational culture as well as identifying and non-identifying employees. The Index drives best practice in Australia and sets a comparative benchmark for Australian employers across all sectors.
The AWEI is a free service, open to members and non-members. For more information on the Australian Workplace Equality Index, please contact the Pride in Diversity office on (02) 9206 2139 or info@prideindiversity.com.au.
Our Related Programs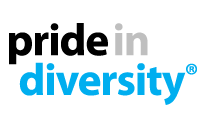 Pride in Diversity
Assisting Australian employers with the inclusion of lesbian, gay, bisexual, transgender and intersex (LGBTI) employees.