Award Winner Statements 2019
EMPLOYER OF THE YEAR, GOLD EMPLOYER AND TRANS AND GENDER DIVERSE INCLUSION AWARD
RMIT UNIVERSITY




Martin Bean, CBE


Vice-Chancellor and President

I'm incredibly proud that RMIT has been awarded Employer of the Year for LGBTI inclusion, recognising our commitment to being a genuinely inclusive and supportive environment for our staff and students.

Along with recognition as a Gold Employer for the second year in a row, I'm humbled that RMIT has also received the Trans and Gender Diverse Inclusion award.

As a global university with over 10,000 staff and nearly 90,000 students, we pride ourselves on the diversity of our community and recognise the extraordinary value this adds to our workplaces and learning environments.

RMIT aims to be known first for our values-led culture and our achievements second. Guided by our organisational values of inclusion and courage, we expect all voices to be heard with equal resonance. We're committed to creating an environment where all our people feel safe and have a sense of belonging.

Our achievements reflect the passionate engagement and hard work of our leaders, staff and students, serving as allies for inclusion. So many of our people have undertaken professional development, contributed to improved practices, and have demonstrated their commitment by having the courage to advocate for what is right.

As a leader, I have had the privilege to witness our organisational culture, values and behaviours continue to shift to truly embrace diversity, and our University flourishes because of it.

I look forward to seeing what we can accomplish in 2020 and beyond.
---

SMALL EMPLOYER OF THE YEAR  AND GOLD EMPLOYER
INITIATIVE MEDIA
Melissa Fein
Chief Executive Officer
It has been a massive highlight in our year for Initiative to be awarded Australia's Small Employer of the Year for LGBTI inclusion in 2019 and Gold Employer recognition at the Australian Workplace Equality Index Awards. More pointedly it was a very proud moment for the people across our national business who enthusiastically endorse our efforts and programs to provide a genuinely welcoming and inclusive workplace for people from all sectors of our community.
We are a national, marketing and communications agency directing media investments for many of Australia's largest marketers. As such, it is vital that the people in our business are a true cross-section of our national population and brilliant diversity. Initiative's determined steps on inclusiveness are core to our culture, with our commitment to LGBTI inclusion driven through the business' "Rainbow Elephant" program. I'm very proud of the inspirational leaders who develop and drive our programs and for Initiative to be recognised as a corporate leader supporting LGBTI inclusion.
am. I'm very proud of the inspirational leaders who develop and drive our programs and for Initiative to be recognised as a corporate leader supporting LGBTI inclusion.
---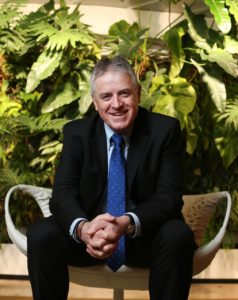 PLATINUM EMPLOYER
ACCENTURE
Bob Easton
Country Managing Director
At Accenture, we believe in a workplace where everyone – regardless of ethnicity, religion, gender, sexual orientation, age or disability – feels equally accepted and can bring their whole selves to work every day.
It's widely known that employees are far more engaged in a workplace in which they are valued and included – and engaged employees are a vital factor in driving organisational innovation.
The key to inclusion is for the leaders and influencers of the organisation to create an environment where team members are treated with honesty, transparency and respect, and encourage their team members to act in the same way, thereby creating a more inclusive workplace.
We are proud to have received Platinum accreditation and be recognised as a corporate leader that supports LGBTI employees and the broader LGBTI community.
---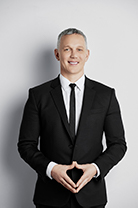 PLATINUM EMPLOYER AND LGBTI EMPLOYEE NETWORK OF THE YEAR
LENDLEASE 


Michael Vavakis


Chief People Officer

As a founding member of Pride in Diversity Lendlease has been working hard on LGBTI workplace inclusion for over a decade. We believe that people should be judged on their merit, not for their gender identity, for the way they like to express themselves or for who they love.

We are proud to have been recognised since 2018 as a Platinum employer for the inclusive organisation we have created, and in 2019 receiving the Employee Network of the Year for the people who help drive LGBTI inclusion at Lendlease. We are now partnering with other organisations in the property and construction sectors to work towards the entire industry being seen as an employer of choice for LGBTI Australians and look forward to making that a reality.
---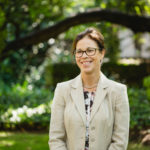 PLATINUM EMPLOYER
THE UNIVERSITY OF WESTERN AUSTRALIA
Professor Dawn Freshwater
Vice-Chancellor
I am absolutely delighted that The University of Western Australia has been awarded Platinum status and listed in the top five employers for LGBTIQA+ inclusion in 2019.
As an institution, we are particularly proud to be the only Western Australian university to have been consistently included in the top 10 list since the award's inception in 2011.
It is a great achievement for UWA to be recognised as an employer of choice for diversity and inclusion. Building a culture of respect where diversity is celebrated and staff and students can achieve their full potential, is a top priority for our University.  We have worked hard to develop an inclusive campus where everybody can be themselves and thrive in a supportive, nurturing environment.
The award is testament to the University's work over the past decade and achievements such as establishing Australia's first university network for bisexual staff, students, and alumni; implementing the first study of the LGBTIQA+ student experience at an Australian university; and developing a transgender policy to protect the rights of staff and students.
---
GOLD EMPLOYER
AUSTRALIAN TAXATION OFFICE

Chris Jordan 


Commissioner

Being awarded Gold Employer status for the third year in a row is a fantastic achievement for the ATO.  The bar for what it means to be a truly inclusive workplace is continually being raised by our dedicated and hard-working people, from employee networks like ATOMIC through to Workplace Diversity and Executive Champions.

I am particularly proud of the unwavering enthusiasm that our LGBTI+ network and their allies have displayed in their pursuit of an ever more inclusive ATO.

The diversity of our workforce is one of our greatest assets. It allows us to represent Australians of all backgrounds – improving the services we provide as well as our workplace culture.
---
GOLD EMPLOYER

 
BRISBANE CITY COUNCIL

Colin Jensen


Chief Executive Officer

At Brisbane City Council we have worked hard to foster a culture where diversity is valued, inclusion is intrinsic and where people feel they can bring their whole selves to work. Council is extremely proud to be recognised for a second consecutive year as a Gold Employer in the 2019 AWEI which recognises our ongoing commitment to creating equitable, diverse and inclusive workplaces for all.

At Council we strive to ensure that our people represent the diverse communities they serve, and we are proud of our reputation as an inclusive city. I am pleased this year to see a large number of Brisbane-based organisations recognised within the top participating firms in the AWEI; each of these organisations is taking the lead in its own sector and in its own way to maximise the innovation that diversity brings and the advantages that inclusion creates. The Brisbane community is the richer for our collective efforts.

I also wish to congratulate Andrea Kenafake, Divisional Manager City Planning and Sustainability and Chair of Council's Inclusion Council, on her Executive Leadership Award in recognition of her significant contribution as the Executive Sponsor of River City Pride (Council's LGBTIQ+ Employee Network).

This recognition is a powerful realisation of Council's long and proud history of dedication to a better Brisbane and with ongoing improvements since our first submission in 2012, Council is now the top-ranking participating government employer in Australia. I would also like to acknowledge the hard work and dedication of River City Pride and its broad network of allies and supporters who continuously drive LGBTIQ+ inclusion across the organisation.
---
GOLD EMPLOYER
CLAYTON UTZ

Rob Cutler


Chief Executive Partner

We're delighted to be recognised as a Gold employer, for the third consecutive year.

It's important to me that the firm not only represents a broad and diverse cross-section of people, but remains a workplace where we all belong.

Clayton Utz's network and activity program for diversity and inclusion, Momentum, is incredibly focused on improving awareness of and supporting LGBTIQ inclusion in the firm.

In 2018 we responded to thought-leading insights around LGBTIQ women and championed activity to improve their visibility and engagement in the workplace.  This remains a strong focus area for us and is a reminder of the need to recognise intersectionality within our diversity and inclusion efforts.
---
GOLD EMPLOYER
DEPARTMENT OF PRIME MINISTER AND CABINET (PM&C)

Martin Parkinson


Secretary

I am incredibly proud that the Department of the Prime Minister and Cabinet (PM&C) received Gold Employer status and the Most Improved Employer award at the LGBTI Inclusion Awards 2019. These awards are a testament to the dedication of all PM&C staff in building a workplace of inclusion and respect.

The role of PM&C is to provide fresh thinking and sound advice to Government in order to advance the wellbeing of all Australians. We aim for a workplace where all people can contribute to their full potential and invite people with unique ideas to participate. We make it clear to all staff that an inclusive and diverse workplace is the responsibility of everyone, at all layers of the organisation.

I am humbled by the significant and collective effort across the Department over the past few years to promote LGBTIQ+ inclusion. Our LGBTIQ+ Employee Network, Executive LGBTIQ+ Champion, corporate services and the PM&C senior executive team drove change with a deep sense of purpose and commitment.

We want all employees to be respected for their capabilities and experience, and to feel they can safely bring their whole self to work. Each step we take toward a more diverse and inclusive culture is a step toward a better and more productive society.

PM&C recognises all employers undertaking the journey of inclusion, and commend their leadership to create safe, respectful and productive workplaces that represent the diversity of Australia.
---
 

GOLD EMPLOYER 
EY
Tony Johnson
Oceania Leader & Chief Executive Officer
I am very proud that EY has attained Platinum Qualifier status for 2020, recognising our persistent efforts and progress towards LGBTI inclusion over many years. At EY, we are committed to high-performing teams and to creating a workplace where everyone belongs.  We encourage an environment where all EY people have access to the same opportunities regardless of gender, sexual orientation, ability or cultural background. Our consistent recognition by AWEI is reflective of the encouragement and reassurance our LGBTI community receive from our inclusive policies and practices.
To achieve lasting LGBTI workplace inclusion, continued bold action is required. One way we do this is by collaborating with ReachOut to champion mental health for LGBTI youth. I would like to thank Unity, the EY professional network for LGBTI people and their allies, for their work to accelerate LGBTI inclusion internally and externally. We believe it is vital to share ideas and leading practices; and this year our Unity members supported nearly twenty companies to further their inclusion journey, to create a workplace where everyone belongs.
The views expressed in this article are the views of the author, not Ernst & Young. This article provides general information, does not constitute advice and should not be relied on as such. Professional advice should be sought prior to any action being taken in reliance on any of the information. Liability limited by a scheme approved under Professional Standards Legislation.
---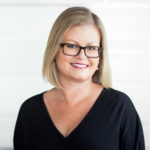 GOLD EMPLOYER
NAB

Rachel Slade


Chief Customer Experience Office and NAB Pride Executive Sponsor

We are proud to be recognised as a Gold Employer at the 2019 Australian LGBTI Inclusion Awards.

At NAB, we're constantly working to ensure that our people, our customers and the broader community feel comfortable to be who they are.  And advocating for inclusion for our sexually and gender diverse population is the right thing to do.

Diversity and inclusion are central to NAB's purpose and vision and we're committed to an employee workplace that represents the customers and communities we serve. It's important that our employees can bring their whole selves, their authentic selves to work and that's why we fully accept, value and celebrate individuality.

I'd like to acknowledge the dedicated group of volunteers and our NAB Pride employee resource group who go over and above their day job to educate, energise and inspire – making a significant impact on our culture of inclusion at NAB.

NAB's Loud & Proud activation was launched in 2019 at Midsumma, which continues to make its way around festivals and sporting events. We hope that everyone gets a chance to discover the loud and proud you!

We take pride in our ongoing work and commitments to supporting LGBTI+ inclusion as we continue to deliver on initiatives that will change the experience for our employees and customers.
---

GOLD EMPLOYER
QBE
Vivek Bhatia
Chief Executive Officer & Managing Director
I'm extremely proud that QBE has been recognised as a Gold Employer at the 2019 Australian LGBTI Inclusion Awards. At QBE we're committed to enabling a culture where everyone can bring their whole selves to work, and recognition must go to our QBE Pride Committee whose dedication and sustained commitment saw us advance our ranking from Bronze last year.
Fostering a culture of inclusion isn't only the right thing to do, it's embedded in our DNA and central to delivering on our strategic plan and achieving positive outcomes for our customers, people and partners.
At QBE we've taken an organisation-wide commitment to diversity and LGBTIQ+ inclusion with visible leadership, role models and education central to our approach.
By going above and beyond their day jobs, the QBE Pride Committee has played a critical role in contributing to a workplace culture where all of our people are recognised and respected for who they are as individuals.
We remain committed to striving for a workplace where an inclusive culture sits at the heart of what we do.
---
GOLD EMPLOYER
UNITING


Tracey Burton


Executive Director

As part of the Uniting Church in NSW and the ACT, with responsibility for its social justice, community services and chaplaincy work, Uniting provides care and support for people through all ages and stages of life, focusing on people experiencing disadvantage and vulnerability.

We take pride in being a faith-based organisation that celebrates diversity of ability, age, ethnicity, faith, sexual orientation, intersex variation and/or gender identity, and welcomes everyone exactly as they are.

As AWEI Gold Employer once again, Uniting continues to build an inclusive environment for our employees, our clients and our communities. Our participation in the inaugural Health + Wellbeing Equality Index (HWEI) further reflects our dedication to LGBTI-inclusive service delivery, and is acknowledged through our 2019 HWEI Service Provider of the Year Award.

An inspiring example of Uniting's inclusion in action is the development of the Mosaic smartphone app, led by 2018 AWEI Sapphire Inspire Award winner Kimberly Olsen. Mosaic empowers LGBTI people, their partners, families of choice, aged care workers and service providers to make informed choices about inclusive aged care to improve health outcomes.

Initiatives such as this are unequivocal demonstrations that everyone is welcome at Uniting, and are especially significant in the context of the current Royal Commission into Aged Care Quality and Safety, the Royal Commission into Violence, Abuse, Neglect and Exploitation of People with Disability, and ongoing conversations about religious freedoms.

Thank you to our LGBTI Working Party and our LGBTI Consumer and Carer Advisory Group for the dedication and support that helps us constantly evolve as we strengthen advocacy and inclusion for LGBTI people and communities.
---
GOLD EMPLOYER 
WOOLWORTHS GROUP
Brad Banducci

Chief Executive Officer & Managing Director
Woolworths Group is proud to again be recognised as an AWEI Gold Tier Employer for the second year running, in recognition of our progress in creating an inclusive culture across all of our businesses.
We are the only retailer in Australia to be awarded gold tier status and we are delighted by this result and extremely proud of the work we have undertaken to progress LGBTI inclusion in the workplace.
In the past twelve months we have continued these efforts. Some of our highlights include partnering with the Sydney Mardi Gras with teams participating  in their first Sydney Gay and Lesbian Mardi Gras Parade, launching LGBTI Inclusion training online to improve access for all team members, celebrating Wear it Purple Day across the Group nationwide and growing our Proud at Woolworths Group to more than 2000 members and counting.
While we know we still have more work to do, we are fully committed to continuing to create better experiences for our LGBTI team members. It is a very exciting time to be at Woolworths. As a diverse team, we know we can create better experiences together, each and every day.
---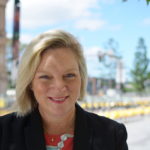 EXECUTIVE LEADERSHIP AWARD
BRISBANE CITY COUNCIL
Andrea Kenafake
Divisional Manager, City Planning & Sustainability
I feel privileged to have received the AWEI Executive Leader Award this year and congratulate all of the other award winners, nominees and participants in the AWEI.
Brisbane City Council's employee network, River City Pride, along with many other Council officers at all levels, have worked tirelessly to ensure our LGBTIQ+ staff feel truly included, that they belong, and that our diversity is celebrated.  As the Executive Sponsor of River City Pride, I have learned that small interventions can make a big difference for staff to feel more included.
At Council, we have seven enduring values that influence and inform the way we work. These values define who we are as an organisation and the behaviours we demonstrate every day. Two of the values particularly resonate with me when I think about the journey of River City Pride since its inception 10 years ago: Courage to make a difference and Respect for People. I acknowledge and applaud the courage, determination and persistence of the people who chose to take action on workplace equality all those years ago so that our LGBTIQ+ colleagues today can be comfortable to bring their whole selves to work. Their accomplishments in this area are a source of great pride for our organisation.
I am grateful to have had the opportunity to bring LGBTIQ+ inclusion to the forefront of our ongoing conversation about organisational culture at Council. It is my absolute pleasure to continue to champion diversity and inclusion at Council as we continue to foster an inclusive and accessible city for all.
---

OUT ROLE MODEL AWARD
CHARLES STURT UNIVERSITY

Nicholas Steepe


Project Manager, Equity & Diversity | Division of Human Resources

Words can't explain how ecstatic and honoured I felt to be nominated, let alone be named the Out Role Model at the 2019 AWEI Awards Luncheon. It has been a long journey to be my true and authentic self, and not a journey that I have walked alone. I'm grateful to so many who have supported and played a part in shaping who I am.

I'm extremely proud of what I have achieved, and I am so thankful and appreciative to be involved in organisations like Charles Sturt University and the Pinnacle Foundation that celebrate and validate my whole identity. Their support and inclusion of the LGBTIQ+ community means more than what I am able to put into words.

We have made significant progress in advancing rights for the LGBTIQ+ community, however, there is still more work to be done. Regional and rural inclusion is one of my passions, having lived in the country my whole life. Everyone has a right to love and be who they want, regardless of their postcode and this will take time, passion, and commitment from everyone to achieve.

I believe that we can make a positive difference in this world, no matter how big or small. What we do as individuals, within our communities, in our personal and professional lives, does make a difference to somebody. It will have a ripple effect. I think the small changes have the biggest impact and we need to take pride in the small steps we are taking towards equality.

And always remember to take pride in your authentic self.
---
SAPPHIRE INSPIRE AWARD
ANZ
Caitlin Monnery-Korving
Business Analyst and Pride Network Senior Lead
I am incredibly honoured to receive the Sapphire Inspire Award in the 2019 AWEI Awards. I am very passionate about supporting and raising the visibility of the most under-represented parts of the LGBTIQ+ community, and to have this work recognised on such a large scale is amazing. There is so much work still left to do in this space, especially in supporting our transgender, gender diverse, and intersex communities, and having visible out women leading and championing this work makes a significant difference.
One of my proudest achievements in 2018 was the establishment of the Rainbow Women network. In working with some incredible out women from AGL Shine, not only have we created a safe and supportive place for LGBTIQ+ women to meet each other and come together to drive positive change, we've also formed strong friendships. I am forever grateful for their support in everything that I do.
I count myself very lucky to work for an organisation such as ANZ, who not only is recognised as a leader in LGBTIQ+ inclusion, but also has provided me ongoing support to be involved in and help drive this important work.
---
 SALLY WEBSTER ALLY AWARD
AUSTRALIAN FEDERAL POLICE
Richard Roberts
Superintendent
Richie Roberts was a unfaltering and steadfast member of the AFP GLLO Network. Richie's pure enthusiasm and passion for creating a diverse and inclusive workplace where members could bring their authentic selves at work and feel accepted was apparent and he was a model in his behaviour and interactions with others. He was able to lead the AFP GLLO Network, consisting of over two hundred members nationally in his capacity of the Chair role to enact organisational change.
Richie's characteristic of encouraging and inspiring other members to reach for the stars when often based with challenges in his role as Chair stood out among his numerous leadership qualities. Richie held a desire to see the GLLO Network flourish and what the Network has achieved as being a leader in the public service for workplace quality is a legacy to his desire, passion and qualities he exhibited whilst at the AFP.
Richie's leadership was outstanding and naturally his GLLO colleagues nominated him for the Sally Webster Award to recognise his work and legacy.