Award Winner Statements 2018

EMPLOYER OF THE YEAR AWARD
EY

Tony Johnson


Oceania Chief Executive Officer & Regional Managing Partner

I am excited and humbled that EY was named Australia's Employer of the Year for LGBTI inclusion in 2018, including Gold Employer recognition. At EY we are committed to building high-performing teams, through inclusive leadership and the unique differences each person brings.

We continue to work hard to ensure that everyone has access to the same opportunities, no matter what gender, sexual orientation, ability or cultural background they have.

Our top ranking in the AWEI awards recognises our determination to create a work environment where everyone can be comfortable bringing their whole selves to work. It also reflects the encouragement and reassurance our LGBTI people and allies receive from our supportive policies and practices.

Change in this area requires business leaders to take bold and persistent action. I'm proud that EY took a stance on marriage equality in 2015, and continued to support our people throughout the Marriage Law Survey in 2017. It also requires everyday commitments by our people to make EY a more inclusive place, which is why we recognise the importance of the role of straight allies.

We continue to champion a focus on mental health for LGBTI youth across Australia through our ongoing collaboration with ReachOut and also with our contribution to diverse sporting teams like the Sydney Convicts.

We know diversity and inclusion is essential for better questions, better answers and a better working world.
---

CEO OF THE YEAR

PWC


Luke Sayers


Chief Executive Officer

I was honoured and humbled to be named CEO of the year. In 2012, we set out to fundamentally transform our approach to diversity and inclusion, and I'm proud to say it now sits at the heart of our strategy as a firm. We know that we get the best outcomes for our clients and our people when everyone feels they can bring their true selves to work, and when our teams include people with different perspectives and experiences. We're still far from perfect but I'm proud of our progress to date, and the hard work of everyone involved in bringing about positive change. Our employee network GLEE@PwC in particular deserves a huge amount of credit for the work they've done to make the firm a more inclusive place for LGBTI people – this award really belongs to them.
---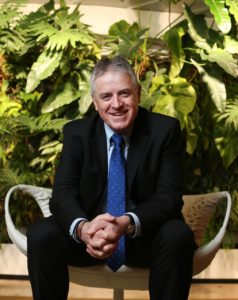 PLATINUM EMPLOYER
ACCENTURE
Bob Easton
Country Managing Director
At Accenture, we believe in a workplace where everyone – regardless of ethnicity, religion, gender, sexual orientation, age or disability – feels equally accepted and can bring their whole selves to work every day.
It's widely known that employees are far more engaged in a workplace in which they are valued and included – and engaged employees are a vital factor in driving organisational innovation.
The key to inclusion is for the leaders and influencers of the organisation to create an environment where team members are treated with honesty, transparency and respect, and encourage their team members to act in the same way, thereby creating a more inclusive workplace.
We are proud to have received Platinum accreditation and be recognised as a corporate leader that supports LGBTI employees and the broader LGBTI community.
---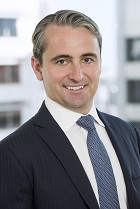 PLATINUM EMPLOYER
COMMONWEALTH BANK 


Matt Comyn


Chief Executive Officer

We are proud that Commonwealth Bank has been recognised as a 2018 Platinum Employer in the Australian LGBTI Inclusion Awards. We're working hard to create a better bank for our people, our customers and the community, and that includes ensuring we create an environment where all our people can bring their whole selves to work.

Over the past five years, our LBGTIQ employee and allies network, Unity, has played an essential role in driving workplace inclusion. The Unity community has emerged as a significant voice for the LGBTIQ inclusion and engagement within the bank and the communities we serve, and it's been my privilege to have been one Unity's executive champions since its inception.
---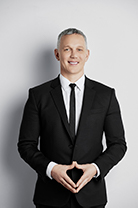 PLATINUM EMPLOYER
LENDLEASE 


Michael Vavakis


Chief People Officer

As a founding member of Pride in Diversity Lendlease has been working hard on LGBTI workplace inclusion for over a decade. We believe that people should be judged on their merit, not for their gender identity, for the way they like to express themselves or for who they love.

We are proud to have been recognised in 2018 as a Platinum employer for AWEI and the inclusive organisation we have created. We are now partnering with other organisations in the property and construction sectors to work towards the entire industry being seen as an employer of choice for LGBTI Australians and look forward to making that a reality.
---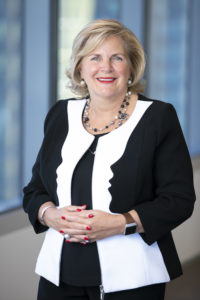 PLATINUM EMPLOYER
WESTPAC GROUP
Christine Parker
Group Executive, Human Resources
Executive Sponsor of Global
Westpac Group has been proudly supporting Australia for more than 200 years and we are committed to making sure all our employees feel equally included and valued.
Our employee-led LGBTIQ action group, GLOBAL, is a driving force in helping embed a culture of equality and inclusion at Westpac Group. Over the past year, we have developed a range of initiatives to help champion inclusion, including Australia's first LGBTIQ corporate summit. We are also committed to growing GLOBAL's reach into remote and regional Australia so that every employee feels supported and connected, no matter where they work.
This AWEI award – our fifth – is recognition for all our people who have contributed to making Westpac Group an inclusive company for all our people, customers and communities.
---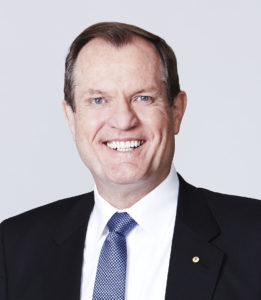 GOLD EMPLOYER
AUSTRALIAN TAXATION OFFICE

Chris Jordan


Commissioner of Taxation

We're very proud that the ATO has been recognised as a Gold Employer at Australian LGBTI Inclusion Awards for the second year running. I'm particularly proud that we also achieved the highest ranking Australian Government employer which reflects our commitment to be known as a diversity and inclusion leader within the Australian Public Service.

This is wonderful recognition of our work on diversity and inclusion, and of the work and dedication of our LGBTI+ and ally network ATOMIC (which stands for ATO Making Inclusion Count). Our success is attributed to the great effort from ATOMIC, Workplace Diversity, Executive Champions and Sponsors who all actively promote workplace inclusion to allow everyone to bring their whole selves to work.

I believe a diverse workforce that reflects all segments of the community we serve is more effective and engaged. As outlined in ATO's Diversity and Inclusion Plan 2017 – 2019, empowering people from diverse backgrounds to bring different perspectives to our work improves decision making, overall process design and our performance. This latest award recognises our work in this area as among the best in the country, and puts us at the forefront of being a preferred employer.
---
GOLD EMPLOYER

  
BRISBANE CITY COUNCIL

Colin Jensen


Chief Executive Officer

Brisbane City Council is delighted to be recognised with Gold Employer status in the 2018 AWEI.

Council has a long and proud history of fostering inclusion and strong communities for Brisbane's residents, ratepayers and visitors and we are proud of our reputation as an inclusive city – one in which diversity is valued and everyone, regardless of ability, background or circumstance is able to live, work and relax.

Our people represent the communities they serve, and their dedication to a better Brisbane has resulted in this recognition as the top-ranking state and local government authority participating in the AWEI.

Gold Employer status is a fitting reflection of our commitment to creating equitable, diverse and inclusive workplaces in which everyone is welcome. I am tremendously proud of what we have achieved and acknowledge the dedication and hard work of Council's River City Pride Network.
---
GOLD EMPLOYER

  
CLAYTON UTZ

Rob Cutler


Chief Executive Partner

Retaining recognition as a Gold Employer requires hard work and dedication but the outcome has been incredibly rewarding for me and the team at Clayton Utz. 2017 was an eventful year with the marriage equality debate and ultimately, the postal survey. That backdrop brought out the best from our LGBTI network, especially our Allies. We're particularly proud of our ongoing leadership in advocating for transgender children and their families and we recognise the important role we can play as lawyers in advancing the rights of the LGBTI community. Our LGBTI program has also helped with advancing our diversity and inclusion agenda more broadly. It has enhanced our understanding of inclusion and in 2017 we broadened our gender network brand – "Momentum" – to capture all of our diversity and inclusion initiatives.
---
GOLD EMPLOYER
DEUTSCHE BANK

Anthony Miller


Chief Executive Officer, Australia

We're delighted to be recognised as a Gold Employer at the 2018 Australian LGBTI Inclusion Awards. We're particularly pleased to move up from Bronze in 2017 given that Australian organisations are collectively improving at inclusion and that the bar continues to be raised year on year.

Our dbPride Committee and its network do a fantastic job in driving the diversity and inclusion agenda, which last year included supporting amendments to the Marriage Equality Act. But we know that the work doesn't stop here. There's much more we can do to achieve a supportive, fair and inclusive workplace and we look forward to working towards that goal this year.
---
GOLD EMPLOYER
EY

Tony Johnson


Oceania Chief Executive Officer & Regional Managing Partner

EY is proud to be named Australia's Employer of the Year for LGBTI inclusion in 2018, including Gold Employer recognition. The result shows our continued commitment to LGBTI inclusion and the culture we are creating here at EY. When we work together as a collective to harness the power of our differences, we create high-performing teams and good results for our clients.

I am extremely proud of the work EY has done to accelerate LGBTI inclusion supported by our LGBTI network, Unity. We put great importance on providing a welcoming and inclusive workplace and it has been encouraging to see the significant progress we have made in creating a safe, respectful and supportive culture for our people, our clients and the broader community.

At EY, we believe it is vital we share ideas and leading practices with others which is why we stand with our clients and the community to recognise marriage equality, collaborate with ReachOut to champion mental health for LGBTI youth and support diversity in sport through our contribution to the Sydney Convicts.
The views expressed in this article are the views of the author, not Ernst & Young. This article provides general information, does not constitute advice and should not be relied on as such. Professional advice should be sought prior to any action being taken in reliance on any of the information. Liability limited by a scheme approved under Professional Standards Legislation.
---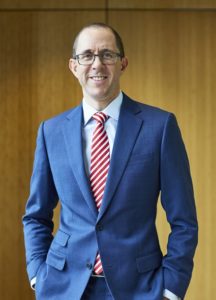 GOLD EMPLOYER
MERCER

Ben Walsh


Managing Director & Chief Executive Officer, Pacific

At Mercer, our purpose is to create better lives for the clients, customers and colleagues whose lives we touch.

To support this purpose, we are advocates of diversity in all its forms. We actively promote inclusion in the workplace so that colleagues feel empowered to bring their whole selves to work. It's an incredible honour to be recognised for this work as a Gold Employer in the 2018 Australian Workplace Equality Index Awards.

This recognition is testament to the continuing work that's being done across our business to support equality: by our LGBTA and Women@Mercer networks, our leadership team, our People & Culture team and many other individuals who support and promote a safe and inclusive workplace at Mercer.

I'm incredibly proud of our extraordinary people, our unique culture and our unwavering commitment to making a difference in the lives of our colleagues, clients and the community.
---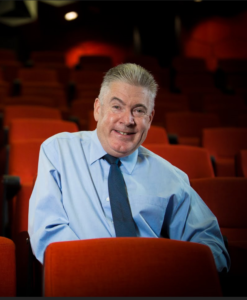 GOLD EMPLOYER
RMIT UNIVERSITY

Martin Bean, CBE


Vice-Chancellor and President

I'm incredibly proud that RMIT has achieved Gold Employer Status, which recognises our commitment to a genuinely inclusive and supportive workplace for our people.

Guided by our value of inclusion, we expect all voices to be heard with equal resonance. We teach the leaders of the future – and that means equality and inclusion must be absolutes, not nice-to-haves.

A working environment where everyone is supported to succeed, regardless of gender or personal difference, should be standard – it's the right thing, and the smart thing.

At RMIT, we're pleased with this recognition and will continue to push for progress and intend to lift the bar again in 2019.
---
GOLD EMPLOYER 

& TRANS & GENDER DIVERSE INCLUSION AWARD
UNITING


Tracey Burton


Executive Director

At Uniting, we welcome you exactly as you are.

We would like to thank our dedicated team members, volunteers and service users for their efforts every day to advocate for the broader LGBTI community and their allies. The Gold Employer award and the Trans and Gender Diverse award from Pride in Diversity are a testament to their hard work.

Our commitment to confronting injustice by creating an inclusive, connected and just world means we advocate for compassion and inclusivity for all Australians. At Uniting we celebrate diversity and welcome all people regardless of ethnicity, faith, sexual orientation, intersex variation or gender identity.

This recognition reconfirms our ongoing commitment to LGBTI communities and continues to inspire the work we do every day.
---
GOLD EMPLOYER
WOOLWORTHS GROUP
Brad Banducci

Chief Executive Officer & Managing Director
Woolworths Group is extremely proud to be the first retail organisation recognised as an AWEI Gold Tier Employer, in recognition of our progress in creating an inclusive culture across all of our businesses. We are delighted by the result, which is a testament to the hard work by our team over the last 12 months, especially by the Committee of the Proud at Woolworths Group Network, who have pioneered the way with initiatives to strengthen our inclusive culture in such a short period of time. Highlights in 2017 include over 2500 of our stores celebrating Wear It Purple Day and growth of our Proud Network to more than 1700 team members.
Creating a truly inclusive environment, where all of us are free to bring our whole selves to work without fear of prejudice or discrimination, and where all our customers find a welcoming and open retail environment drives us to continue to improve over the years ahead to create better experiences for all of our team members.
---
MOST IMPROVED EMPLOYER
TAL AUSTRALIA
Chief Executive Officer
The Achievement Award for Most Improved is awarded annually to the organisation with the highest point increase over the current and previous year.
This year TAL Australia set a new record in this category with the largest increase over a two year period in the history of the AWEI. TAL was also recognised as the leading life insurer and achieved Bronze Employer status for the first time.
In the last year, the TAL Pride network and Diversity & Inclusion Council put in an immense amount of energy in to raising awareness of LGBT+ inclusion, organising networking events, building the Pride network, and reviewing TAL's policies and procedures to ensure they are inclusive of all LGBT+ people. TAL has more initiatives planned for this year including opportunities to better support TAL's LGBT+ customers and communities.
---

NETWORK LEADER OF THE YEAR
ALCOA OF AUSTRALIA Limited




Mark Hodgson


Refinery Manager

I am extremely humbled to be recognised in this year's Australian LGBTI Inclusion Awards as the 2018 Network Leader of the Year.

My wish is for every employee to bring their whole selves to work and to feel included and valued for who they are and for the diversity of ideas and experiences they bring.

I look forward to sharing this award with everyone at Alcoa. Each day we all strive a little more to create a culture of inclusion, diversity and equality.

Alcoa's EAGLE network, an action group specifically to support LGBTI+ employees, is one example of our commitment to inclusion. We continue to increase our EAGLE membership, educate our employees and visibly share our journey with industry peers so we can all keep moving forward.

I've been truly humbled by the many stories I'm told of the difference that putting LGBTI inclusion on the agenda has made to Alcoa's employees, their families and friends.

It's proven that companies that invest in diversity outperform, and employees who feel valued are more creative, innovative and productive. Not only is the business case clear, but the personal benefits are significant and worth striving for.
---

Out Role Model
YMCA NSW

Angus Lonergan
Youth Parliament Coordinator
I am incredibly honoured to be named the Out Role Model by the AWEI for 2018. To me, this award highlights the benefits of being open and authentic in the workplace and has encouraged me to continue doing the work I do.
I am fortunate enough to be able to live my life openly and authentically thanks to out role models and the path they have tirelessly paved. Our community is strong, creative, loving and diverse and to be counted as a role model myself is something I'd never imagine. To think me being me has had a positive impact on others is very empowering.
YMCA NSW has always been a champion of diversity and inclusion but our journey with LGBTI+ equity and advocacy has just begun. I have great colleagues and allies supporting the work that I do and we collectively celebrate all of the achievements. A collective impact is always more rewarding than a single achievement and I know that at YMCA NSW that is always the goal."
---
SAPPHIRE INSPIRE AWARD
UNITING
Kimberly Olsen
Project Officer Service Excellence
I was very surprised and extremely honoured to receive the Sapphire Inspire Award at the 2018 AWEI Awards Luncheon. It is always a joy to have your work recognised and celebrated in such esteemed company. My greatest joy comes from my foundational work at Trans Employment Program Australia and my mentoring through Out for Australia, and what that has meant for individual trans people, some of whom are now in full time employment for the first time in their lives.
I am overjoyed that the award could draw attention to the work that Uniting has done for LGBTI inclusion to date. Along with the Trans Inclusion Award and the Gold Employer Award received by Uniting, it shows just how much Uniting is committed to LGBTI inclusion. I feel very privileged to work at Uniting and also to be able to assist others through the Trans Employment Program.
---