2020 Award Winner Statements

EMPLOYER OF THE YEAR
GOLD EMPLOYER
PLATINUM QUALIFIER
RMIT UNIVERSITY
Martin Bean, CBE
Vice-Chancellor and President
I'm incredibly proud that RMIT has been awarded Employer of the Year for LGBTQ inclusion for the second consecutive year. Along with the recognition of qualifying for Platinum, our achievement of Gold Employer for the third year, demonstrates our continued progress.
These achievements recognise our commitment to be a genuinely inclusive environment for our staff and students who identify as diverse genders, sexes and sexualities (DGSS). They reflect the passionate engagement and hard work of our leaders, staff and students, who celebrate diversity. This is at the durrung (heart) of who we are as a community.
At RMIT we uphold every person's right to feel safe, supported and free to be themselves. We recognise the extraordinary value that diverse lived experience adds to our working relationships and learning experiences. We also know that when we bring together many minds, perspectives and lived experiences, we transform lives and shape the world.
Our value of inclusion is steadfast and, during these difficult times, it's been encouraging to see new traditions emerge as we come together on digital channels to provide support and continue to give each other strength and a place to (noogal) belong, regardless of where we may be located.
Our DGSS Staff Network, RMIT Ally Network and DGSS Working Group are made up of hundreds of individuals who serve as visible and active advocates for our value of inclusion and provide support for our DGSS staff and students.
This includes exploring new ways to embed DGSS inclusion into our culture and community, taking a stand against homophobia and transphobia in sport and providing tailored support for trans and gender diverse people.
It has been a privilege to witness RMIT's organisational culture, values and behaviours continuing to shift towards a true appreciation of diversity, and our University flourish because of it. I look forward to seeing what more we can accomplish in the years to come.
---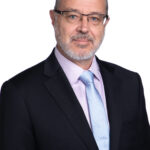 SMALL EMPLOYER OF THE YEAR
SMALL GOLD EMPLOYER
DENTONS
Doug Stipanicev
Australia Chair and Australasia Region CEO
Dentons is deeply committed to diversity and inclusion both in Australia and globally. We work hard to ensure that we have policies in place to support a diverse, inclusive and flexible workplace; one where all of our employees feel valued and connected.
LGBTQ inclusion is one of our core focus areas, along with gender, culture, disability, reconciliation and flexibility. In just three years, Dentons Australia has moved from Bronze to Gold status and Small Employer of the Year.
With the support and commitment of our LGBT+ network in Australia, GLOW, Dentons has been focusing on implementing actions to create tangible change. It is very gratifying to know that our initiatives are making a positive difference to the lived experience of LGBTQ people and their Allies.
As part of the world's largest law firm, we know how important it is to embrace all aspects of diversity. We know there is more work to do, and this award strengthens our commitment to furthering diversity and inclusion in Australia.
---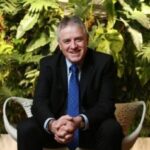 PLATINUM EMPLOYER
ACCENTURE
Bob Easton
Country Managing Director
At Accenture, we believe in a workplace where everyone – regardless of ethnicity, religion, gender, sexual orientation, age or disability – feels equally accepted and can bring their whole selves to work every day.
It's widely known that employees are far more engaged in a workplace in which they are valued and included – and engaged employees are a vital factor in driving organisational innovation.
The key to inclusion is for the leaders and influencers of the organisation to create an environment where team members are treated with honesty, transparency and respect, and encourage their team members to act in the same way, thereby creating a more inclusive workplace.
We are proud to have received Platinum accreditation and be recognised as a corporate leader that supports LGBTI employees and the broader LGBTI community.
---
PLATINUM EMPLOYER
Commonwealth Bank Australia 
Mike Vacy-Lyle
Group Executive Business Banking and Unity Executive Sponsor
We recognise that through an inclusive work environment, where everyone feels valued, safe and a sense of belonging, we are able to best serve our customers and reflect the communities that we support.
It's a real honour for Commonwealth Bank to be recognised by AWEI as a Platinum Employer for LGBTI+ Workplace Inclusion. I'm immensely proud of the collective effort of our Unity Council to champion LGBTI+ initiatives across the Group – this recognition would not have been possible without them.
It's important to me that each and every one of our people feel comfortable to be their true selves both at and outside of work, and I'm looking forward to continuing our work to sustain a diverse and inclusive workplace.
---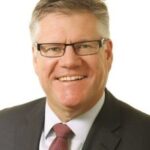 PLATINUM EMPLOYER
EY
Tony Johnson
Oceania Leader & Chief Executive Officer
I am very proud that EY has attained Platinum Qualifier status for 2019, recognising our persistent efforts and progress towards LGBTI inclusion over many years. At EY, we are committed to high-performing teams and to creating a workplace where everyone belongs. We encourage an environment where all EY people have access to the same opportunities regardless of gender, sexual orientation, ability or cultural background. Our consistent recognition by AWEI is reflective of the encouragement and reassurance our LGBTI community receive from our inclusive policies and practices.
To achieve lasting LGBTI workplace inclusion, continued bold action is required. One way we do this is by collaborating with ReachOut to champion mental health for LGBTI youth. I would like to thank Unity, the EY professional network for LGBTI people and their allies, for their work to accelerate LGBTI inclusion internally and externally. We believe it is vital to share ideas and leading practices; and this year our Unity members supported nearly twenty companies to further their inclusion journey, to create a workplace where everyone belongs.
The views expressed in this article are the views of the author, not Ernst & Young. This article provides general information, does not constitute advice and should not be relied on as such. Professional advice should be sought prior to any action being taken in reliance on any of the information. Liability limited by a scheme approved under Professional Standards Legislation.
---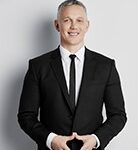 PLATINUM EMPLOYER
LENDLEASE
Michael Vavakis
Chief People Officer
As a founding member of Pride in Diversity, Lendlease has been working hard on LGBTI workplace inclusion for over a decade. We believe that people should be judged on their merit, not for their gender identity, for the way they like to express themselves or for who they love.
We are proud to have been recognised since 2018 as a Platinum employer for the inclusive organisation we have created, and in 2019 receiving the Employee Network of the Year for the people who help drive LGBTI inclusion at Lendlease. We are now partnering with other organisations in the property and construction sectors to work towards the entire industry being seen as an employer of choice for LGBTI Australians and look forward to making that a reality.
---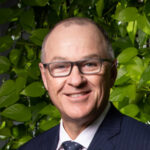 PLATINUM EMPLOYER
PwC AUSTRALIA
Tom Seymour
Chief Executive Officer

At PwC, we believe in creating the kind of environment where you can feel comfortable and confident being yourself. The kind of inclusive environment where you can be open and honest about who you are and can thrive and inspire others.
LGBTI inclusion requires more than just a simple statement of support. We put LGBTI inclusion at the forefront of everything we do, to ensure LGBTI people are seen, heard and valued. From working to increase the visibility of LGBTI women; nurturing LGBTI talent through our Authentic Leaders program; providing pro/low-bono support to LGBTI community organisations; providing paid leave and support frameworks for people transitioning and experiencing domestic violence; celebrating our Shine@PwC employee network (formerly GLEE@PwC); training our people on LGBTI awareness, and much more.
I am incredibly proud that PwC has been recognised as a Platinum Employer for a third time, and thank each of our amazing people for their role in creating a culture which I absolutely love and, more importantly, is safe for our LGBTI people.
While today we celebrate, tomorrow we keep going – as there's still much more work to do."
---
PLATINUM EMPLOYER
THE UNIVERSITY OF WESTERN AUSTRALIA
Jane den Hollander
Vice-Chancellor
To be recognised as a Platinum Employer is an encouraging testament to the ongoing work of the UWA community in developing an inclusive campus where everyone can grow and succeed. At UWA, we promote an environment that welcomes, accepts and embraces the diversity of our staff and students.
---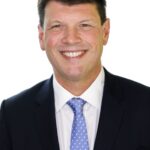 GOLD EMPLOYER
AGL ENERGY
Brett Redman
Managing Director and CEO
I am very proud of the efforts of our LGBTI+ network and our people who have helped AGL to be recognised as a Gold Employer at the 2020 Australian LGBTI+ Inclusion Awards.
At AGL, our commitment to diversity and inclusion is embedded in our purpose and our values. Our value Better together reflects our belief that a respectful and inclusive workplace embraces the diversity of all our people.
In 2015, we established our employee driven LGBTI+ network, AGL Shine, in response to our employees who identify as lesbian, gay, bisexual, transgender, intersex (LGBTI+) and our allies who support their colleagues and friends who identify as LGBTI+.
I would like to thank our AGL Shine committee and members, our Diversity and Inclusion team, and our Australian Workforce Equality Index (AWEI) Working Group, who passionately advocate and champion LGBTI+ inclusion at AGL.
These are our people who work tirelessly to facilitate our LGBTI+ events, strategic policy changes, and training sessions – while also showcasing all our hard work for the entire year in a comprehensive AWEI submission.
We are honoured to receive the Gold Employer status, and we remain committed to fostering a diverse and inclusive workplace that delivers the best possible outcomes for our people, our customers, and our communities.
---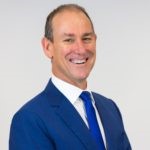 GOLD EMPLOYER
BRISBANE CITY COUNCIL
Colin Jensen
Chief Executive Officer
Brisbane City Council is proud to be recognised with Gold Employer status for the third year in a row, and again as the top ranking State and Local Government employer for LGBTIQ+ inclusion. This status recognises our commitment to being a diverse and inclusive city, where our people feel safe, valued and included.
Diversity is what makes Brisbane great, and our people are as diverse as the communities they serve. We believe people should be able to bring their whole selves to work, regardless of their background, ability or circumstance and this is cemented in our culture through our Inclusion Blueprint and the Communities of Inclusion that work together to achieve its goals.
I would also like to acknowledge the hard work and dedication of River City Pride and its broad network of allies and supporters who continuously drive LGBTIQ+ inclusion across the organisation.
---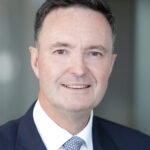 GOLD EMPLOYER
PLATINUM QUALIFIER
CLAYTON UTZ
Bruce Cooper
Chief Executive Partner
It's a source of pride for our firm that we were named a Gold Employer (and Platinum Qualifier) at the recent 2020 Australian LGBTQ Awards. It's a visible reflection of our leadership, our thoughtful work over the last 5 years and our commitment to sustainable inclusion.
Getting engagement and inclusiveness right for us remains a cultural imperative because it represents our values.
---
GOLD EMPLOYER
Department Agriculture, Water and the Environment
Andrew Metcalfe AO
Secretary 
At the Department of Agriculture, Water and the Environment we are committed to building a diverse and inclusive workplace that represents the community we serve.
I am extremely proud of this achievement and being recognised as a Gold Employer of choice and top three performer in public sector and federal government employer lists. I am committed to upholding this high standard, using this work to set the foundations in which to continue the department's inclusion journey and vision for an inclusive culture where everyone can bring their whole selves to work.
Diversity is who we are, inclusion is what we do; that is why inclusion is everyone's responsibility. Inclusion is built on respect, trust, allyship, an openness and willingness to learn. Where you have inclusion, you make space for creativity, innovation, astute problem solving and all-round better business and employee engagement.
We will strive to continue to be a leader of inclusive practices in the APS and support all employees in undertaking their journeys of inclusion. A workforce that embraces the variety of experiences, skills and perspectives that people bring to the workplace and valuing their contribution in achieving our objectives. I commend the leaders who have driven and demonstrated their passion to create a safe, respectful and productive workplace that represents the diversity of all our communities.
---

GOLD EMPLOYER
J.P. Morgan
Robert Bedwell
Chief Executive Officer, Australia and New Zealand
We are beyond proud that J.P. Morgan has been awarded a gold ranking this year.  Our employees remind us that our commitment and support for our LGBTI+ colleagues is making a difference and we are delighted that we are creating an environment in which everyone feels respected and valued.
This is a team effort. Our achievement also celebrates the work of our PRIDE Business Resource Group that continues to promote the values of teamwork and inclusivity.  PRIDE helps shape our culture where all employees are encouraged and able to be their authentic selves and to do their best at work.
J.P. Morgan is committed to engaging and supporting our LGBTI+ employees and we believe that our diverse workforce and inclusive culture is a key driver of our achievements worldwide. Standing up for and supporting the rights of all individuals and showing mutual respect for people of all backgrounds is one of our most important values and we are committed to promoting an environment which consistently allows LGBTI+ colleagues the opportunity to build successful careers and reach their greatest potential.
---
GOLD EMPLOYER
NAB
Rachel Slade
Group Executive Personal Banking and NAB Pride Executive Sponsor
We are proud to be recognised again as a Gold Employer at the 2020 Australian LGBTI Inclusion Awards.
We take pride in being a company that supports people for who they are, no matter how they identify.  Our Gold Employer status is wonderful recognition of what has been achieved, and it also serves as motivation to continue to strive to deliver further change, both inside the organisation and in the broader community.  We continue to advocate for the inclusion of sexually and gender diverse communities and we strive to build an inclusive environment for all. 
This years' achievement also recognises the ongoing dedication and commitment of our NAB Pride employee resource group.  They provide a fantastic support network for our employees who identify as lesbian, gay, bisexual, transgender or intersex (LGBTI+) and their allies. The group continues to raise awareness across NAB, with more LGBTI+ employees coming to work feeling happy and comfortable in their own skin.
Regardless of how one identifies, it's fundamental to us that everyone can be their whole self.
---

GOLD EMPLOYER
QBE Insurance
Vivek Bhatia
Chief Executive Officer & Managing Director
I'm extremely proud that QBE has been recognised as a Gold Employer at the 2020 Australian LGBTQ Inclusion Awards. At QBE we're committed to enabling a culture where everyone can bring their whole selves to work, and recognition must go to our QBE Pride Committee whose dedication and sustained commitment saw us advance our ranking from Bronze last year.
Fostering a culture of inclusion isn't only the right thing to do, it's embedded in our DNA and central to delivering on our strategic plan and achieving positive outcomes for our customers, people and partners.
At QBE we've taken an organisation-wide commitment to diversity and LGBTIQ+ inclusion with visible leadership, role models and education central to our approach.
By going above and beyond their day jobs, the QBE Pride Committee has played a critical role in contributing to a workplace culture where all of our people are recognised and respected for who they are as individuals.
We remain committed to striving for a workplace where an inclusive culture sits at the heart of what we do.
---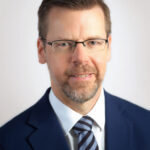 GOLD EMPLOYER
QUEENSLAND DEPARTMENT OF EDUCATION
Tony Cook
Director General
We are proud to have achieved Gold Employer Status in the 2020 Australian LGBTQ Inclusion Awards.
The Queensland Department of Education is committed to inclusion and the right to equality, fairness and respect for all LGBTIQ+ staff and allies. By openly supporting our LGBTIQ+ colleagues at work, we are creating more inclusive environments in our schools and offices.
This achievement is a testament to the extensive efforts of the department's Inclusion and Diversity Team, the True Colours Employee Network and a leadership team who continue to understand what inclusion and allyship means.
---
GOLD EMPLOYER
University of New South Wales (UNSW)
Professor Ian Jacobs
President and Vice-Chancellor
I am proud that UNSW is now recognised as a higher education leader in LGBTIQ+ inclusion. We instituted a university-wide focus on equity, diversity and inclusion so that all members of our community have an equal opportunity to achieve their personal best in an environment where there is zero tolerance for homophobia, transphobia or discrimination of any kind.   
We recognise that the diversity of our students and staff is one of UNSW's great strengths. By removing barriers to inclusion, and creating a positive culture, we can build on the richness of our communities to create global impact.
At a time of extraordinary challenges and change, the honour of Gold Employer Award in the Australian Workplace Equality Index in 2020 is testament to the culture of respect and inclusion that we are continuing to build for gender, sex and sexuality diverse (LGBTIQ+) staff and students.
In 2020, we will host our second 'Diversity Fest', a week-long event series highlighting the spectrum of diversity and focussing on intersectionality. As we return back to campus and encounter change, this remains a strong focus area for us.
In the space of one year, we have moved from Bronze to Gold in the Australian Workplace Equality Index, demonstrating both the commitment of the university to achieving change, and the tireless work of many individuals.  Achievements like this are driven by passionate, dedicated people across the University, from members of the Ally@UNSW Network, the Division of Equity, Diversity and Inclusion, led by Professor Eileen Baldry; and UNSW Diversity Champion – LGBTIQ+, Dr Bridget Haire and the Working Group.
Together, we continue to encourage students and staff to be part of change, and to help UNSW become an international exemplar in equity, diversity and inclusion.
---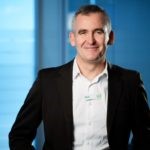 GOLD EMPLOYER
WOOLWORTHS GROUP
Brad Banducci
Chief Executive Officer & Managing Director
"We Create Better Experiences Together"
Woolworths Group is proud to again be recognised as an AWEI Gold Tier Employer for the third year running, in recognition of our progress in creating an inclusive culture across all of our businesses.
We are the only retailer in Australia to be awarded gold tier status and we are delighted by this result and extremely proud of the work we have undertaken to progress LGBTQ+ inclusion in the workplace.
In the past twelve months, we have continued these efforts. Some of our highlights include enabling our team members from across the country to participate in local pride festivals, launching Proud Leadership, a development program designed for LGBTQ+ leaders, celebrating Wear it Purple Day across the Group nationwide and growing our Proud at Woolworths Group to more than 2500 members and counting. I'd like to acknowledge the dedicated team members from Proud at Woolworths Group who go above and beyond to bring our aspirations to life.
While we know we still have more work to do, we are fully committed to continuing to create better experiences for our LGBTQ+ team members. It is a very exciting time to be at Woolworths. As a diverse and inclusive team, we know we can create better experiences together for a better tomorrow.
---
MOST IMPROVED EMPLOYER
JOHN HOLLAND
Joe Barr
Chief Executive Officer
The Australian construction industry is one of the most dynamic and interesting areas you can work, but its reputation as an inclusive and welcoming workplace for LGBTI employees is a work in progress.
At John Holland, we believe everyone has the right to bring their true selves to work. Our values influence the decisions we make at every level of the business, to ensure we are a caring, empowering, future focused and imaginative company.
I know we still have a long way to go in our company and our industry to improve our inclusivity and diversity but I am so proud of the inroads we have made so far.
Winning the Most Improved Employer at Pride in Diversity's LGTBI inclusion awards was an incredible honour for me and John Holland as a whole, and it is a testament to the hard work going on behind the scenes to improve our industry.
Since launching our Pride Network we have introduced new ways for our people to show their support within the workplace through visual material such as hard hat stickers, and inclusion training and events. We have also celebrated Wear It Purple Day in our offices and sites across Australia and Singapore, participated in the 2020 Melbourne Midsumma Pride March and supported Wear It Purple at the 2020 Sydney Mardi Gras Parade.
The priorities of our Pride Network are to create inclusive workplaces in construction, encourage and support LGTBI employees to bring their full selves to work, and break down barriers for LGBTI people to consider a career in our industry.
The most important thing for me during this process of improving diversity in our business is that we have made it clear to everyone who works with us that discrimination of any kind will not be tolerated.
Our employees are the most important people we work with. It is up to us to make sure they are safe, supported and cared for in our industry.
---

SMALL GOLD EMPLOYER
MOST IMPROVED SMALL EMPLOYER
ADDSI Limited
Jenni Allen
Chief Executive Officer
I am so very proud of ADSSI; our People and Culture Manager, Colin Henson, and the ADSSI Pride in Health + Wellbeing Working Group that made our Gold Employer and Most Improved Employer status possible in the 2020 Australian Workplace Equality Index. We stand alongside all our friends who have supported us: such as ACON, Central Coast Pride, Coastal Twist, Naughty Noodle Fun Haus, the Rainbow (LGBTIQ) Inclusion Network Central Coast, BlaQ Aboriginal Corporation, and Hunter Gender Alliance.  More importantly, we have achieved this Gold status because of the bravery and righteous anger of generations of activists across the ages, including the 78ers, who harnessed their "burden of pain and shame[i]", organised, marched and protested in 1978.  These people risked everything: violence "a criminal record, being rejected by the family, losing their job[ii]".
A diverse workforce is one of ADSSI's key strengths. As a genuinely diverse and inclusive workplace, ADSSI climate surveys consistently report higher employee engagement, resilience, productivity and performance. Diversity has led to better outcomes for clients, volunteers and staff. 
People of diverse sexual orientation, gender identity and intersex variation make a significant contribution to our overall diversity. Our vision is an ADSSI that reflects the diversity of the community and leads social change, where all Communities and peoples can feel safe, celebrated and valued.
ADSSI has committed to being actively and genuinely inclusive of all LGBTIQ+ peoples. This commitment has had a significant positive impact on the physical, mental and emotional wellbeing of all our people, especially for those who continue to experience discrimination, violence, isolation or marginalisation in their personal lives.
ADSSI will continue that work in consultation with our supporters, staff and clients on the Central Coast and the Hunter.
---
SMALL GOLD EMPLOYER
Chloe Flutter, Alan Wong and Ant Roediger
Managing Director & Partner, Pride@BCG Australia & New Zealand Lead, and Managing Partner Australia & New Zealand
Diversity and Inclusion are a core part of who we are at Boston Consulting Group. This makes sure that our team can be comfortable being their best authentic selves, and it means that we are best placed to support our clients to meet their diverse needs.
As such, we are delighted and proud to have been recognised as a Gold Employer in the 2020 Australian LGBTQ Inclusion Awards. This award recognises the  continuous efforts of Pride@BCG within this space, from instituting a best practice gender affirmation policy, to enabling strong senior allyship, through to providing support to LGBTQ applicants as they seek to better understand the work we do at BCG.
We look forward to building on our success – not just within BCG – but in also how we engage our clients and members of the broader community such as Out for Australia, for whom we are a Strategic Partner for.
Many thanks to all who have worked with us to effect change; we look forward to continue partnering with you.
---

SMALL GOLD EMPLOYER
CLIFFORD CHANCE
Richard Gordon
Managing Partner
At Clifford Chance we understand the importance of continual focus on Diversity & Inclusion, both at a global and local level. In Australia our aim is to encourage an inclusive and integrated culture within the firm that gives our LGBTQ+ colleagues the choice to be open and out, but above all to feel safe to be their authentic self. To be recognised as a Gold Employer in the 2020 AWEI is an accomplishment we are extremely proud of and recognises our continued dedication to ensuring all employees can bring their full selves to the workplace and develop to their maximum potential in a safe, supportive and inclusive environment.
Looking to the future, we will not rest on our laurels. Clifford Chance will continue to drive forward bold, first of their kind initiatives that focus on inclusion of both our internal LGBTQ+ team members and the clients and communities we interact with. In this regard, Clifford Chance has just announced its first LGBT global partner level target. We have set ourselves the task of becoming the global law firm of choice for LGBTQ+ people and for LGBTQ+ causes. To achieve this, we will continue to educate and support our colleagues, build partnerships with our clients to be stronger supporters of LGBTQ+ inclusion, and use our position of influence to drive real change in Australia and across the world.
---
SMALL GOLD EMPLOYER
DEUTSCHE BANK
Glenn Morgan
Interim CEO, Deutsche Bank Australia & NZ
We're delighted to be recognised as a Gold Employer in the 2020 LGBTQ Inclusion Awards. As the bar gets lifted each year, our dbPride network does more to ensure we continue to be a safe and inclusive workplace for now and the future. I'm really proud that this year we raised our own bar by achieving Gold status, up from Bronze the year prior.
I personally was honoured to be named one of three finalists in the 'Executive Leadership' category. When I took on the role as Executive Sponsor of dbPride in 2018 I spent some time asking employees what we could do better. From that feedback, we improved senior leadership understanding through a series of training sessions. But the reality is we can keep doing better – there is always more we can do to ensure we have a supportive, fair and inclusive workplace.
Congratulations to everyone involved this year. Keep up the great work.
---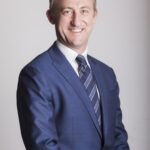 SMALL GOLD EMPLOYER
OLIVER WYMAN
Edward Emanuel
Partner, Australia Lead
Oliver Wyman is proud to be recognized among leading Australian employers for LGBTI inclusion with our second Gold Employer award in 2020. It is a testament to GLOW, our employee resource group, in its efforts to foster inclusion and be an active voice for diversity at Oliver Wyman and in our broader community.
This acknowledgement is part of our ongoing journey to support an inclusive environment for our current, former and future LGBTI colleagues, to recognize and overcome barriers to diversity in all their forms, and to ensure our people feel empowered to do the same. As we look to the future, we know there is still work to be done; we remain committed to creating a culture we are proud to live and work in.