RANKED 1
EMPLOYER OF THE YEAR AWARD
WESTPAC GROUP
Brian Hartzer
Chief Executive Officer
Westpac is proud to be recognised as the Number One Employer in the AWEI. We are also honoured that GLOBAL's Executive Sponsor, Brad Cooper, has been recognised as an LGBTI Inclusion Role Model.
At Westpac Group, we believe our longstanding commitment to building a truly diverse and inclusive culture is one of the things that underpins our success. As Australia's oldest company, we are serious about maintaining a workplace that is safe and respectful for our LGBTI employees.
We know that having unique people working together delivers extraordinary results, so we will continue to take the lead on initiatives that bring out the best in each and every one of our people.
---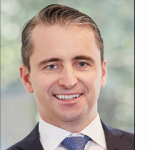 RANKED 2+
NETWORK OF THE YEAR
COMMONWEALTH BANK
Matt Comyn
Group Executive, Retail Banking Services
I have been proud to serve as one of the Group Executive champions for our LGBTI colleagues over the past three years.
At Commonwealth Bank, we're determined to create a culture that inspires everyone to give their best by embracing diversity. We've made good progress since 2012 following the launch of Unity, our LGBTI and allies employee network, and our work continues to ensure all our people feel comfortable to be themselves at work.
For Unity to be recognised as the 2016 LGBTI Employee Network of the Year was a testament to the hard work of our people helping to foster inclusion and respect for our LGBTI colleagues and customers.
---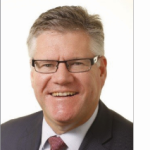 RANKED 3
EY

Tony Johnson
Oceania CEO and Regional
Managing Partner
I'm extremely proud that EY has been recognised by the AWEI awards for our LGBTI inclusive culture. Our top three ranking in the awards acknowledges our determination to create an environment where everyone can be comfortable bringing their whole selves to work. It also reflects the encouragement and reassurance our LGBTI people and allies receive from our supportive policies and practices.
EY has established mutually rewarding relationships with leading LGBTI inclusive organisations to promote the importance of diversity among the communities in which our people live and work. Through our ongoing collaboration with ReachOut we champion mental health for LGBTI youth across Australia. We also support diversity in sports through our contribution to the Sydney Convicts.
---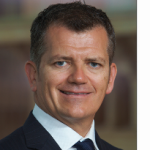 RANKED EQUAL 4
MACQUARIE BANK
Greg Ward
Deputy Managing Director
Every day,  I see new examples of the wonderful change that our focus on diversity and inclusion has prompted within our business. To me, pride means embracing our differences and understanding that there is no 'right', 'wrong', or 'normal' when it comes to our individuality. So I'm very proud that together we have built an environment where people feel comfortable to be who they truly are, where everyone is encouraged to understand, discuss, and eradicate bias.
Thanks to employee groups like Pride@Macquarie, we are more open, accepting and free to be ourselves than ever before – and that is something to celebrate. Our journey is by no means over, but being recognised as a top 5 employer in the AWEI is a welcome acknowledgement of our considerable efforts and how far we have come in a relatively short time.
---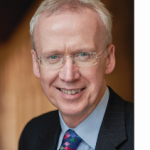 RANKED EQUAL 4+
HIGHEST RANKING UNIVERSITY
THE UNIVERSITY OF WESTERN AUSTRALIA
Professor Paul Johnson
Vice-Chancellor
The University of Western Australia takes great pride in having retained our place in the Australian Workplace Equality Index (AWEI) top 10 since its inception in 2011.
Additionally, as the only Australian university included in the top 10 we are committed to leading the higher education sector in embracing diversity and it is pleasing to see this hard work being recognised. Providing a safe and supportive environment for all our staff and students remains a priority for UWA as we continue to implement our Inclusion and Diversity Strategy.
---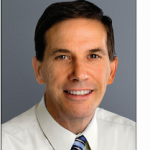 RANKED 6+
HIGHEST RANKING NFP/CHARITY
UNITING
Steve Teulan
Director
For Uniting, pursuing inclusiveness has a special significance. It is core to our organisational values and the values of the Uniting Church, that is to respect the inherent dignity of each person, a passionate commitment to social justice and the celebration of diversity – not just the acceptance or tolerance, but celebration of diversity.
---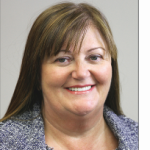 RANKED 7
NATIONAL AUSTRALIA BANK
Lorraine Murphy
Chief People Officer
At NAB we know that if we have diversity without inclusion, we are missing the most important part. Talented, hard-working people are welcome at NAB and can thrive regardless of who they are, who they love, or what gender they identify as. Being able to be yourself at work is just one key to offering our customers great service.
I am proud that NAB has again been named as a Top 10 Employer of choice for LGBTI employees. Our people need to feel safe and trust us as an employer. NAB's leaders are committed to continuing to build this sense of safety and trust. Our employee-run network, Pride@NAB, also helps to connect and support our LGBTI employees.
---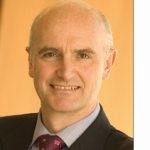 RANKED 8+
INNOVATION AWARD
ACCENTURE
Jack Percy
Country Managing Director
We are proud of the continuing recognition we receive from AWEI for our support of the LGBTI community, even more so of the positive impact that all award winners and entrants, together, have on our workplace culture in Australia.
A respectful, inclusive and safe work environment – in which individual differences are honoured and valued – is the foundation for high performance. When people feel supported and encouraged to perform to the best of their ability, our clients and organisations prosper.
---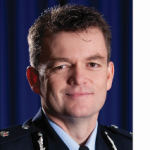 RANKED 9+
HIGHEST RANKING PUBLIC SECTOR
AUSTRALIAN FEDERAL POLICE
Andrew Colvin APM OAM
Commissioner
The AFP appreciates the support received from Pride in Diversity and is proud to be a PID founding member and recognised in the AWEI. Our success in this area is attributed to our solid leadership on LGBTI workplace inclusion, promoted through our incredibly dedicated and active GLLO employee network and directed workplace initiatives.
Diversity is a core element of modern policing. Leveraging from a diverse workforce ensures that we reflect the community we serve, builds trust and strengthens our capacity to respond effectively to local, national and global challenges. The AFP values and supports diversity and is committed to embedding LGBTI inclusive practices into AFP organisational culture to ensure our members are confident to present as their authentic selves.
---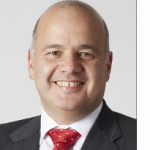 RANKED 10
ALLENS
Richard Spurio
Managing Partner
We are really proud to be named as a top 10 Employer of Choice for our work in LGBTI inclusion.
This award acknowledges the work that goes on right across the firm and with our clients and community partners. This work aims to ensure that the rights of LGBTI people are acknowledged and respected, and that we maintain the firm's strong culture of diversity
and inclusion.
We are very proud of the pro bono work we do to support LGBTI people and the organisations that fight to provide human rights under law.
---

RANKED 11+
TRANSGENDER INCLUSION AWARD
NSW POLICE FORCE
Tony Crandell
Superintendent
The NSW Police Force is proud to be placed amongst the top 20 organisations according to the AWEI, 2016.
Over 25 years ago we started a journey with a single goal: to build positive relationships with LGBTI communities. Our flagship strategy was the establishment of Gay and Lesbian Liaison Officers (GLLOs). Our success today rests on the back of these passionate and dedicated officers who are role models and champions of diversity, both within our organisation and throughout the community.
The 2016 AWEI results for the NSW Police Force are simply remarkable however, in context, they are also markers that encourage our ongoing organisational improvement to achieve an even higher level of excellence.
---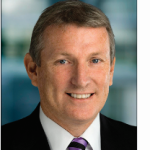 RANKED 12
LENDLEASE
Tony Brennan
Group Executive
Lendlease is a founding member of Pride in Diversity and for the fifth year running we are thrilled to have been recognised as a Top Employer for LGBTI inclusion in the 2016 AWEI.
Our commitment to inclusive workplaces means having the courage to do things differently by questioning and challenging stereotypes. We believe diversity and inclusion is at its best when people encourage difference and it starts with our core value of respect. World wide, we connect with our Lendlease colleagues to share ideas and best practice for LGBTI inclusion and we will continue to support and drive positive change in the construction industry through collaboration with our employees, clients, peers and business partners.
---

RANKED 13
AGL ENERGY
Andy Vesey
Managing Director
Chief Executive Officer
I am proud of AGL's progress in building a supportive and inclusive environment for our LGBTI employees.
Historically, the energy sector has not had a strong record in this area, which is why I'm pleased that AGL, has taken a leadership role in driving change in our industry. Breaking down barriers and stereotypes is incredibly important, and we are proud of Steve Rieniets, General Manager of our Loy Yang power facility, who won regional inclusion champion for his dedication to LGBTI inclusion in his regional Victorian community.
Anyone thinking of joining AGL can be sure, no matter your sexual orientation or gender identity, you will be joining a welcoming workplace that celebrates diversity.
---

RANKED 14
ANZ
Shayne Elliott
Chief Executive Officer
Throughout ANZ's 180 year history we've been a socially progressive employer with a culture of respect for our people and the communities in which we operate.
Internally and externally this includes diversity support networks and inclusion programs, how we design our products and services, and our long running sponsorship of Sydney Gay and Lesbian Mardi Gras. It also reflects our values and belief that a strong inclusive and diverse workplace motivates people to deliver better results, and in turn better commercial outcomes.
We want ANZ to be a place our people are proud of, where they feel safe to be themselves and to contribute. Proud of what we've achieved, we'll continue efforts to ensure our LGBTI employees – and customers – feel welcome at ANZ.
---

RANKED 15
TELSTRA
Tony Warren
Group Executive, Corporate Affairs
Research shows that organisations are at their best when they value, champion and celebrate diversity. We all know that diversity and inclusion breeds success through the talent pool, being open to fresh ideas and cultivating a culture of respect where everyone benefits. At Telstra, we believe diversity fosters greater innovation, customer connection and increased engagement. No one should feel they are excluded because of who they are.
We also know that for real success, everyone has a role to play to champion LGBTI inclusion. We are proud to be recognised as being a Top 20 Employer in the 2016 Pride in Diversity AWEI. While we know there is more work to be done, for us it affirms we are on the right path to building a community that values diversity.
---

RANKED 16
NORTON ROSE FULBRIGHT
Wayne Spanner
Managing Partner
We're delighted to be ranked number 16 and a Top 20 employer in the AWEI for LGBTI inclusion.
We have come a very long way since we first began our journey to LGBTI inclusion, illustrated by the significant growth of our LGBTI and allies network, Pride at Norton Rose Fulbright since it was launched in 2013. The network now has over 200 members nationally, representing nearly 25% of our Australian team.
We're proud of the work we have done, but know there is much further to go on this journey. Thank you to the Pride in Diversity team for this recognition.
---

RANKED 17
DEUTSCHE BANK
Michael Ormaechea
Chief Executive Officer
Deutsche Bank is delighted to be recognised as a Top 20 Employer in this year's AWEI. Our continued progress in the area of LGBTI inclusion is a significant part of Deutsche Bank's diversity priorities. Our ranking validates how far we have come, especially as many organisations in Australia continue to raise the bar in this important area of diversity and inclusion.
Congratulations to our LGBTI employee network, dbPride, which was shortlisted for the Employee Network of the Year Award in recognition of their work promoting a more inclusive work environment. Diversity is a key focus for us and will determine our long-term success. As a global organisation, we remain committed to developing teams with different backgrounds, skills and experiences to create sustainable value for our clients and our people.
---

RANKED 18
IBM
Kerry Purcell
Managing Director
At IBM we strive to make a difference by enabling our clients to drive transformation that matters, not only to their business but to the world around them. Innovation and creativity is essential to our success in making this happen and is only achieved by bringing together a diverse workforce. Diversity and inclusion is embedded in all that we do.
We are proud to participate in Pride in Diversity's annual Australian Workplace Equality Index, which is an integral part of our commitment to provide a welcoming and inclusive workplace for lesbian, gay, bisexual, transgender and intersex employees.
---

RANKED 19
BANKWEST
Rob De Luca
Managing Director
I'm incredibly proud that Bankwest has been recognised as one of Australia's top 20 employers for LGBTI employees in the AWEI awards and I congratulate everyone at Bankwest for making it such an inclusive place to work.
At Bankwest, we embrace a culture of inclusion, understanding and respect so that every one of our people feels empowered to bring their whole selves to work – regardless of their sexual orientation, gender identity, or gender expression. Our diversity promotes innovative thinking and helps us provide a better service to our customers.
It is encouraging that workplace diversity and inclusion programs are recognised through these awards to allow organisations to drive best practice in Australia.
---

RANKED EQUAL 20
DEPARTMENT OF DEFENCE
Richard Oliver
First Assistant Secretary
People Services
The Department of Defence is extremely proud to be in the top 20 and recognised as a Silver Tier Status employer for LGBTI people for the second year in a row. AWEI participation provides tangible areas of focus for LGBTI policy and practice; while continuing to undertake activities that promote inclusion for all members of the Defence community. I stand proud as a LGBTI champion.
The Department of Defence continues to evolve and is beginning to truly reflect the Australian community. Our strong focus on enhancing capability by employing the best person for the job has ensured that Defence will continue to be considered as an employer of choice now and into the future. We look forward to putting in a continued effort to ensure the Department of Defence is an inclusive and supportive environment for all members regardless of their gender, race or sexual orientation.
---

HIGHEST RANKING SMALL EMPLOYER
KEY ASSETS
THE CHILDREN'S SERVICES PROVIDER
Estella Abraham
Chief Executive Officer
I am proud to say that over the last 12 months our Australian team has continued to build on enhancing our commitment to diversity and inclusion for the LGBTI community, our employees, carers and children and this was recognised in our AWEI ranking. To be acknowledged as the highest ranking small employer for the second year running is a wonderful accomplishment, especially when you consider we are benchmarked against many much larger organisations.
This has been a good year for us. We have also been recognised as a great place to work in Ireland and Canada, a top 100 LGBTI employer in the UK and as the Stonewall West Midlands (UK) 'LGBT Role Model of the Year'. One of our values is 'People Matter'. Participating in the AWEI is one way for us to not only show this but evidence it.
---

MOST IMPROVED ACHIEVEMENT AWARD
CLAYTON UTZ
Rob Cutler
Chief Executive Partner
It was a real honour to accept the Achievement Award because it recognises the significant efforts by our LGBTI Alliance to highlight the importance of an LGBTI inclusive and supportive workplace and ensure our culture embraces these values.
Since the launch of the Alliance in 2015, we've had some fun events, learned a lot, and worked hard at removing barriers to inclusiveness. I've seen firsthand the positive impact the Alliance has had on our LGBTI colleagues and the firm's diversity and inclusion.
This makes it all the more important for Clayton Utz to continue building on our progress, so we have a wholly inclusive culture and workplace where all our people are comfortable and able to thrive.
---
SMALL EMPLOYER AWARD
DOMESTIC VIOLENCE SERVICE MANAGEMENT NSW
Gillian Cohen
General Manager
I write this in the wake of the tragedy in Orlando, and if nothing else, this level of self-hatred and intolerance to diversity is the very reason that I am proud that DVSM won the AWEI small business award. It's very easy for a small business like DVSM to just believe that we welcome diversity in our clients and our workforce.
We went one step further than just questioning, and I am very proud of the team here at DVSM, because we actively bring up the biases we have and discuss them. We create safe spaces to name them, and unpack them together without judgement, so that we can overcome them. To us, this awareness is integral to providing best quality, client centric service provision. It's challenging, and to us, absolutely worth it. Noticing and challenging biases in now a core part of individual and group reflective practice.