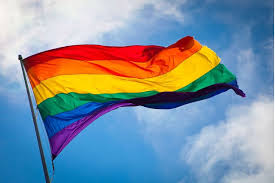 Australia's best companies for LGBTI employees
HUMAN CAPITAL MAGAZINE – 20 May, 2015
Australia's top companies for supporting lesbian, gay, bisexual, transgender and intersex (LGBTI) people at work were announced on Friday, with PwC coming out on top for the second time.
PwC's Australian division topped the list of 20 organisations which was revealed at an event organised by Pride in Diversity.
"Not only is inclusiveness the right thing to do, as it encourages people to engage, respect and contribute to the organisation they are working for, it is a sound business decision as diversity leads to innovation, which leads to growth," said PwC's chief of staff James Collins, who received the award at the event. "We are delighted to be recognised for having strong policies on how to encourage and support our LGBTI employees as well as recognition for being a bold supporter of LGBTI issues in society, such as supporting marriage equality."
The awards were determined by using Pride in Diversity's Australian Workplace Equality Index (AWEI), which evaluates and benchmarks LGBTI inclusiveness in workplaces around the country.
Other award winners included ANZ, which won an award for its GAYTMs, Key Assets (best small employer), and the Australian Red Cross Blood Collection (best not-for-profit/charity).
"While many employees feel comfortable to be themselves at work, let's not lose sight of the fact that many more do not," said Michael Kirby AC, who presented the awards at the event. "Where we stand today is still not good enough. The more inclusive your workplace culture, the more likely people will be to engage, respect and contribute to the organisation they are working for."
According to Pride in Diversity's director Dawn Hough, more organisations are engaging with the AWEI.
"This is the fifth year of the AWEI," she said. "The number of employers participating has increased by 152% from Year 1 and we now have over 9000 employees participating in the employee survey. The focus on LGBTI inclusion initiatives has increased substantially. We are really looking at our Top 20 Employers now as examples of good practice. There is very little difference point-wise between some of these employers, in some cases, as little as 1 point between leaderboard positions."
It was also announced recently that Pride in Diversity will be developing an index to address homophobia in sports.
"Pride in Diversity congratulates all the organisations recognised for their significant achievement and for showing great leadership in the area of diversity and inclusion," Hough added.
The top 20 Australian employers for LGBTI people are:
1. PwC
2. Westpac Group
3. Curtin University
4. Commonwealth Bank of Australia
5. Goldman Sachs
6. ANZ
7. Macquarie Bank
8. Lend Lease
9. National Australia Bank
10. The University of Western Australia
11. IBM
12. EY
13. Australian Red Cross Blood Service
14. Accenture
14. Allens
16. UnitingCare Ageing NSW.ACT
17. Australian Federal Police
17. Department of Defence
19. Herbert Smith Freehills
20. Telstra