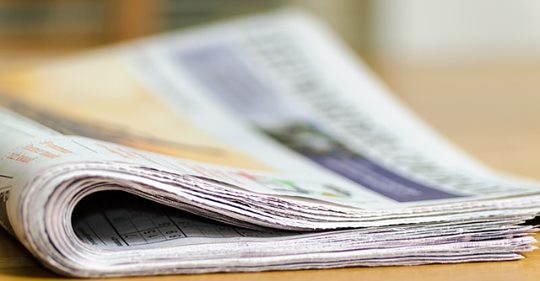 University of Sydney awarded Silver at the Australian LGBTI Inclusion Awards
University of Sydney, 27 May 2019
The University of Sydney has been named as a Silver Employer at the Australian LGBTI Inclusion Awards, up from last year's Bronze award. The awards are based on the results of submissions to the Australian Workplace Equality Index.
Dr Matt Pye, Academic Fellow in the School of Life and Environmental Sciences and Co-Chair of the University's Pride Network described what the award meant to him: "It means validation for the work that the whole team does, in addition to our own jobs, trying to instil a set of behaviours, policies and procedures to influence change, with equity for all being our ultimate goal. This kind of award means being recognised by external bodies in competition a range of other impressive high-profile organisations, all held to an extremely high standard. For a University to achieve this status is no mean feat and I am so proud of all of the work we have achieved over such a short period of time."
Christie Adamson, School Manager of Sydney Nursing School and Co-Chair of the Pride Network, said, "I am delighted that our work in trying to improve LGBTIQ inclusion at the University has been recognised in this way. It recognises the importance of providing a safe and supportive environment for our LGBTIQ staff and students. With a highly engaged Pride Network, we will continue to see further growth and improvement in this space. Thank you to everyone who has worked so hard for this achievement."
I would like to congratulate everyone who contributed to the success of the University in winning this award. Professor Stephen Garton, Deputy Vice-Chancellor and Provost
Step up to silver

Silver recognition is given to employers that have obtained high scores on the AWEI and provided evidence of a substantial amount of sustained or new work in LGBTI inclusion. The recognition is difficult to obtain and quite often, the score differences between silver and gold recognition are minimal.
Submissions are marked according to a set of stringent criteria and given a total score out of 200. In 2018, the University received 107 points and this year we received 153. The scores required to achieve each level have gone up year on year, making it harder to achieve the same level – a reflection of the strides being made in this area by organisations across Australia.
Provost and Deputy Vice-Chancellor, Professor Stephen Garton, who is executive sponsor of the Pride Network, said that the results are a testament to the hard work and dedication of so many of our staff.
"I would like to congratulate everyone who contributed to the success of the University in winning this award, which recognises our deep commitment to enabling all of our LGBTIQ staff and students to bring their whole selves to work and to their University study. It is so important to the culture of our institution that we create space for all of us to do our best work," Professor Garton said.