Media agency Initiative scores two national awards for LGBTI inclusion at AWEI Awards
Originally published on MAY 30 2019, 9:44 AM | BY RICKI GREEN via CAMPAIGN BRIEF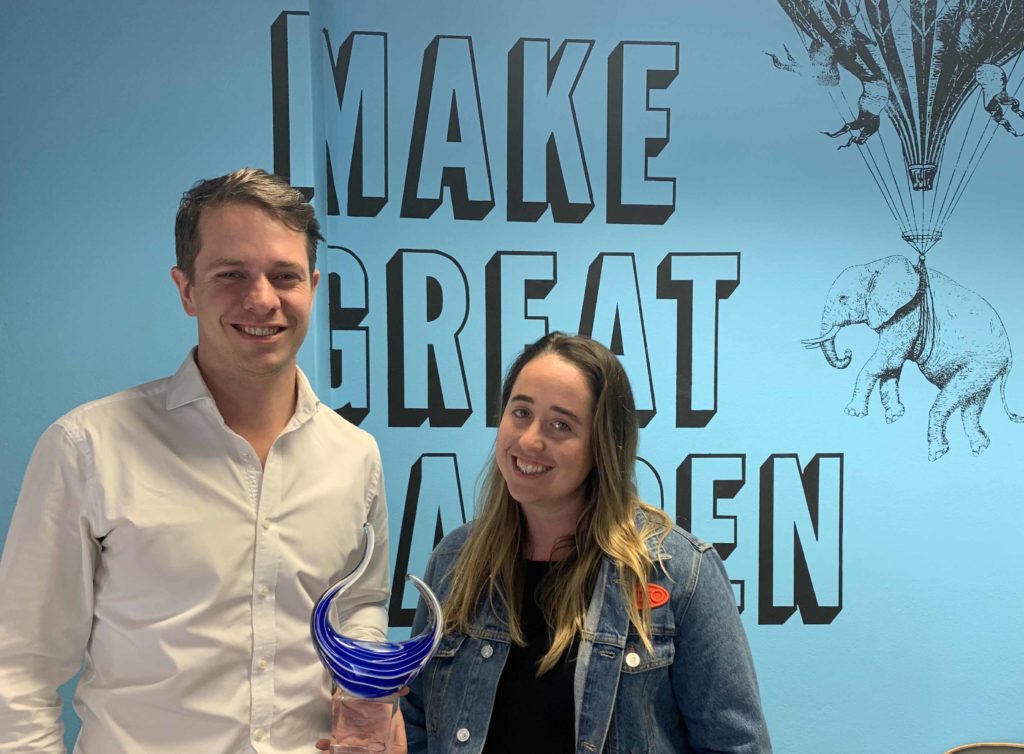 Media communications agency Initiative has been awarded two of the top honours at the 2019 Australian Workplace Equality Index (AWEI) Awards, celebrating LGBTI Inclusion. AWEI is a rigorous, evidence-based benchmarking program that annually assesses workplaces on the progress and impact of their LGBTI inclusion initiatives.
The awards are hosted by ACON's Pride in Diversity, the national not-for-profit employer support program for LGBTI workplace inclusion.
Initiative was awarded Gold in the Small Employer (less than 200 people) category and was also named Small Employer of the Year. The agency was among many of Australia's largest and high-profile corporate entities recognised for their LGBTI inclusion programs, such as Macquarie Bank, Australian Taxation Office, ANZ, LendLease, Woolworths, PwC, Brisbane City Council and RMIT University.
Initiative Australia has focused its LGBTI inclusion through the agency's bespoke Rainbow Elephant program that includes developing HR policy and diversity practice, strategy and accountability, LGBTI training, network and champion initiatives, visibility and inclusion, community engagement and advocacy. The program is led by the agency's head of studio Olivia Warren and national director of people and culture, Scott Laird.
Says Warren: "This award fills me with a lot of pride. I feel very fortunate to work in an environment that not only accepts me for who I am but fosters an environment that is supportive and inclusive for all."
Initiative's national CEO Melissa Fein said the LGBTI inclusion awards were a massive highlight for the business: "The whole agency has supported our progress in being a more inclusive and welcoming workplace, especially for the LGBTI community. Olivia and Scott have also been inspirational leaders for a group of agency volunteers and these awards prove how popular and effective our Rainbow Elephant program has been."
There were just 17 employers, Australia wide, who received Gold standard in LGBTI inclusion, three of which were in the small-employer category (less than 200 employees) where Initiative was recognised. The agency's Rainbow Elephant program continues to be an important internal program.