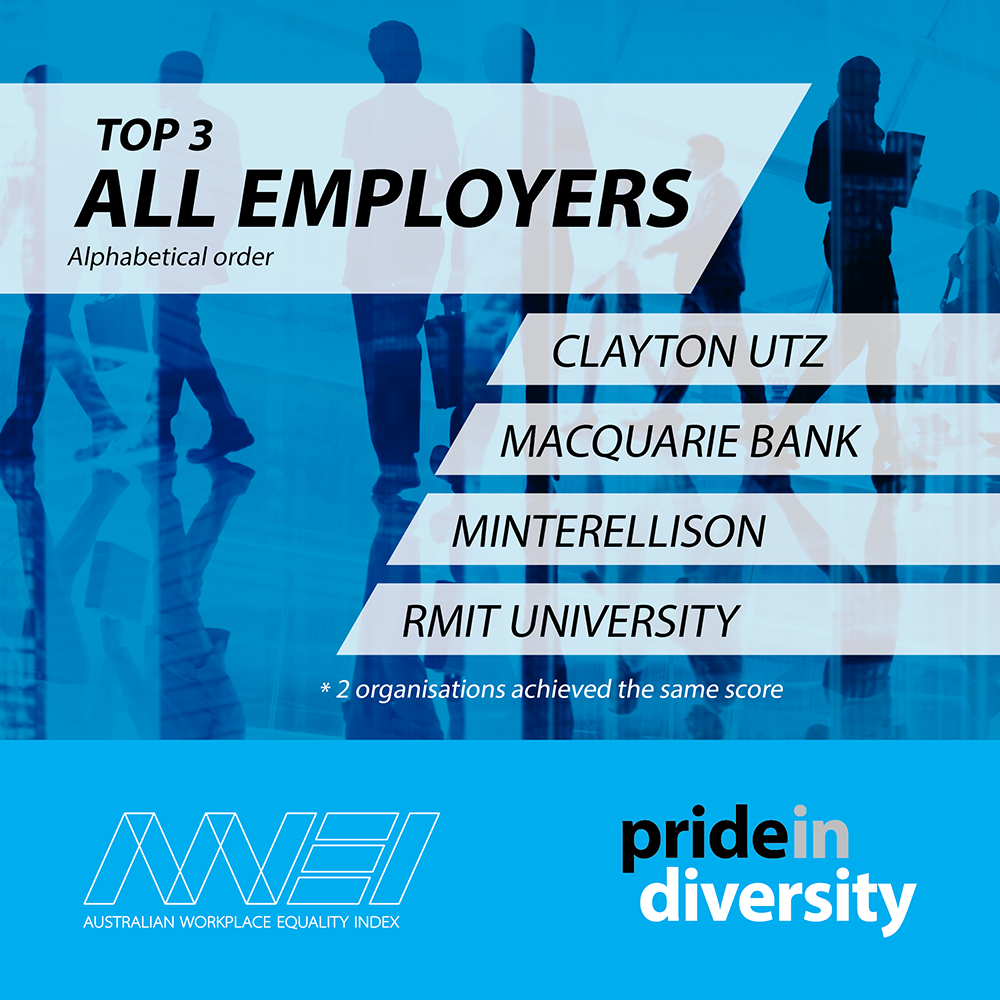 Media Release: CU scores LGBTI inclusion trifecta
Originally published by Clayton Utz, 28 May 2019
Clayton Utz has been recognised as a Gold Employer for its efforts around LGBTI inclusion for the third consecutive year, at the 2019 LGBTI Inclusion Awards.
14 Australian organisations were awarded gold tier status including Clayton Utz at the award ceremony hosted at the Hyatt Regency in Sydney on Friday 24 May. The LGBTI Inclusion Awards draw upon robust data and metrics from the Australian Workplace Equality Index (AWEI) and are managed by Pride in Diversity.
At the awards Clayton Utz was recognised as a true leader in LGBTI inclusion, having placed in the top three of 156 organisations who participated overall.
Gold employer recognition is the highest status obtainable for the current year, outside Platinum employer recognition, the highest accolade. Gold tier status is indicative of a substantial amount of meaningful activity in the area of LGBTI inclusion.
Clayton Utz Chief Executive Partner (CEP) Rob Cutler said he was incredibly proud of the firm's progress around LGBTI inclusion.
Mr. Cutler said, "This reflects the sustained effort to create a truly inclusive culture for our people.  This recent accolade shows our commitment to entrench policies and practices that ensure we are properly set up to continue to remain inclusive for future employees.   We know it's a long journey and are committed to driving change whether it's engaging with our clients or industry and external stakeholders to advance LGBTI inclusion within Australian workplaces."
More than 700 business leaders, diversity champions and HR professionals representing all sectors and employer sizes came together to celebrate the results of the AWEI.